About the Firm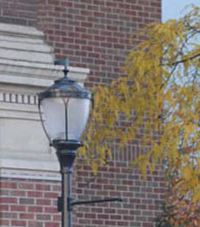 At Chariton & Schwager, we believe that trust and mutual respect are key components in an attorney/client relationship. We endeavor to build trust and mutual respect into all of our client services. The attorneys and staff of Chariton & Schwager strive to meet client needs in the most effective manner possible while also fostering a finely tuned working relationship.

Chariton & Schwager is a full-service law firm devoted to general civil practice in all Pennsylvania and federal courts. Spanning five decades, the combined experience of our attorneys encompasses business and personal litigation, real estate and business transactions, zoning and land use, municipal law, tax planning, creditors' rights, and estate planning and administration.

The members of our firm are knowledgeable and accomplished. Our attorneys have acquired extensive experience in their areas of concentration. We use our strengths to our clients' best advantage.

We are a law firm planted firmly in tradition, yet innovative in our thinking. We value history and past successes while always looking toward the future.

Our attorneys are dedicated to their profession, clients and community. We volunteer our time, knowledge and services to a wide variety of organizations. We hold leadership positions with the organized bar.

Clients of our law firm are diverse and include individuals, businesses and corporations. From our backyard in Wilkes-Barre to points around the country and abroad, Chariton & Schwager represents clients' interests that span the globe.

Chariton & Schwager represents high wealth individuals by assisting in their trust and estate planning and administration. We provide legal assistance and counsel in a number of areas affecting their tax, real estate, business, personal and financial interests.

We also advise large and small businesses and individual entrepreneurs in a wide range of business transactions including business formations, mergers, acquisitions, sales, loans and bond financings, creditors' rights issues, antitrust litigation, labor and employment law and other general commercial matters.

Through this broad scope of practice, our litigators engage in all aspects of trial and appellate practice, from county court to The United States Supreme Court, as well as practice before government agencies.

Being pragmatists as well as advocates, we also counsel clients on strategies to reduce the risk of costly litigation.

The attorneys of Chariton & Schwager are proud of the high regard our peers have for us. The esteem accorded to us by other lawyers helped lead to our inclusion in the Martindale-Hubbell Bar Register of Preeminent Lawyers and our firm receiving the highest peer review rating available, a testament to the fact that we are ranked at the highest level of professional excellence.